honest local search engine marketing services
DigitalMarketingConnect.com offers local search engine marketing services and global advertising, and is a sister venture under E-Business Experts, LLC.

Doug Lee, the founder of this site created this platform so that entrepreneurs could effectively advertise their products and services online through personalized "Business Pages."

Doug discovered and created a unique and affordable way to market ideas, and business concepts on the net. 

What is Doug's Online Business History?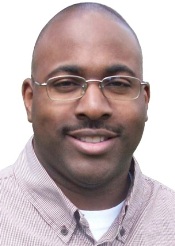 As an internet business consultant, Doug has conducted business online for over 15 years.

His company, E-Business Experts, helps businesses and those with an entrepreneurial spirit to market their products and services on the web.

DigitalMarketingConnect.com provides a service of honesty and integrity, which is hard to come by in the industries of internet advertising, and local SEO services.

"EBE" has conducted seminars and business meetings for the Alliance Area Chamber of Commerce, the Score organization, the Canton Inventors Association and the Minority Business Assistance Center in Cleveland, Ohio.  

Some of the topics discussed in Doug's workshops include:

The importance of good content on a website
Keyword research and proper website structure

Generating income through content & information

How to rank high on Google and other search engines
Getting local traffic for your OFFline business and many other topics, too

Doug graduated from the "Building a Successful Business Using the Internet" course through SiteSell Education, and is now a certified Instructor. He has created three successful websites, which have seen thousands of unique visitors and have been very successful financially as a result!

DigitalMarketingConnect.com was created because Doug saw a critical need in the marketplace.

He found that most small business owners and entrepreneurs did not have the time or financial capital to effectively advertise and market their ideas on the internet.

With the launching of this new site, anyone with a product or service can now take advantage of Doug's global and local search engine marketing services today!