---
Did you know that online marketing for Inventors is now made simple?
Well...

InventSales-LLC
is calling
ALL INVENTORS
who can manufacture their product
and
want to bring it to market online
*50% off start-up price for the next 30 days!*

Our online invention marketing company is an e-sales platform created by Frank C. Fleischer. Frank is a seasoned Inventor, and is also the President of the "Canton Inventors Association" here in Ohio.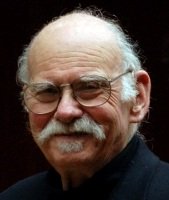 Frank is well aware of the ups and downs of inventing a product and bringing it to market.
His background spans fifty years of retail sales, advertising, and promotions. He gets calls from all over the country asking the question - I have just invented this great product, so now what do I do with it?


Well here is the answer!
InventSales-LLC
partnered with
DigitalMarketingConnect.com



Frank realizes that e-marketing is the new retail. After conducting research on this new venture, Frank found that 85% percent of the under fifty crowd, do almost all of their shopping online via their computers, tablets, and their smartphones.
So with this knowledge, and the desire to help other fellow inventors, Frank started this new and exciting e-marketing company.


InventSales - LLC is the e-sales marketing firm
which works in partnership with DigitalMarketingConnect.com


Partnering with "DMC" enables InventSales to give Inventors a total marketing experience for their product.

I'm sure at this point you want to know how this all works and how much will it cost you the inventor!
Well, we are not like the other so called Inventor help companies that you see on TV pitching how they can help you market your product.


For starters, we are NOT going to ask you for thousands of dollars up front like those other companies. Your total upfront cost to get started selling your product will be only $750 normally $1,500.00.

Also, None Of Your $750 Goes To InventSales.
Frank does NOT make a Dime until your product is SOLD online!


100% of the $750 goes to our partnering company DigitalMarketingConnect.com for your marketing efforts. Also, please be aware that typically $750 or even our regular price of 1,500 would never be enough to effectively sell your product online.
However, due to a new innovative way of marketing for Inventors online, DigitalMarketingConnect has made this possible for you the inventor.


And here is what's included in your e-marketing package
for only $750 which is half off our normal price! 


All Inventors will receive a professionally created sales page designed to sell your product, music or art!

On top of that, all Inventors will receive at least twelve months SEO efforts to maximize your products page, utilizing the Digital Marketing Connect unique method called One Page Marketing. Click here to read more about OPM.

The DMC "One Page Marketing" strategy operates by creating your sales page around low competition keywords that customers are typing in looking for your type of product.


Please take note!
InventSales - DOES NOT MAKE ONE DOLLAR UNTIL YOUR PRODUCT IS SOLD!!!

With our marketing for Inventors plan YOU the INVENTOR keep 70% of the retail selling price of your product. Plus you get shipping and handling fees.

So all you have to do is manufacture and ship.
We do the rest!
InventSales - is the market place for Inventors!



Laying out the facts
This is also not a get rich quick scheme!  Selling your product will not happen overnight.  However, we can promise that our marketing program works and that your sales page will be found by potential customers searching for your type of product online.

Getting your product off the ground will take time and effort on both our parts. We will only market American Inventors products that are being manufactured for, or by the Inventor.

Frank, the company owner is committed to helping all Inventors sell their products online. He also takes phone calls personally to answer any questions you may have concerning the business side of how all this works.

So take advantage of our online marketing for Inventors offer today!


Together we can make this happen!
Frank C. Fleischer
Pres/CEO
Questionnaire Form:

Please fill out the questionnaire form below, so we can conduct an in-depth keyword market research analysis on your invention or business item. The regular contact form to email InventSales is near the top left of this page. Thanks...

Special Note:
The in-depth keyword market research analysis is only $100. However, the $100 fee will be rolled back into the $750 when you use InventSales to market your product online. This way, you don't loose any money, when using our services to market your Invention!