The BEST Car Insurance
Canton Ohio has to offer
You searched car insurance Canton Ohio, and we're glad you found us!

LINCOLN INSURANCE GROUP

LET US FREE YOU FROM THE SLAVERY OF HIGH INSURANCE PRICES!
So are you.....

Shopping for the best car insurance deal?

Unsure which auto coverage is best for your family?

Looking for an honest agent who cares about you?

Looking for multiple policy discounts?    

Unsure if you need full coverage or just liability on the car?

High rates due to too many claims, tickets or accidents?
WHY USE AN INDEPENDENT AGENT INSTEAD OF A CAPTIVE AGENT, LIKE THOSE WORKING FOR FARMERS, ALLSTATE, STATE FARM OR NATIONWIDE?

The reality is that one size doesn't really fit all.  Captive agents are only able to provide you with the narrow range of coverage options offered by the company for which they work. 
Life is full of changes, and those often mean changes in your insurance needs as well.  What if you now have youthful drivers? What if those youthful drivers have a few accidents? 
What if you have several speeding tickets? What if deer seem to be attracted to the front of your car?

When you're trying to get the best car insurance Canton Ohio offers, a captive agent is very limited in their options to help. What if their company has several rate increases, one right after the other? 
How much of your insurance premium goes to pay for funny or never-ending TV ads?  No matter how much you like that agent…..they are at the mercy of the insurance company they work for. The truth is that one insurance company cannot be all things to all people.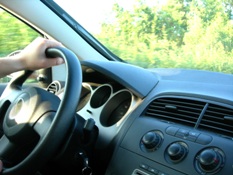 At Lincoln Insurance Group our customers are treated like family. We work hard to find the car and home insurance that best fits your needs.  At Lincoln, we start with the coverage you need to protect your family's assets and then work to make that coverage affordable.
We treat each client as a person, a unique individual who has different needs than the next client. Each Lincoln client is a valued customer; it doesn't matter if your ride is an old winter beater or a brand new Mercedes, you deserve and can expect great service from people who care about you.

We utilize a sophisticated system for car insurance Canton Ohio customers, that allows us to quickly compare your rates and coverage with ELEVEN DIFFERENT COMPANIES! That kind of comparison shopping would take you forever!

We're proud to be affiliated with companies like Erie, Safeco, Travelers Insurance, Mapfre (better known as American Commerce), Grange, Progressive, MetLife, Encompass, Personal Services, Dairyland, and Kemper.
And the list continues to grow as we continue to add good solid and financially secure companies you can trust. We're then able to bundle your auto coverage with homeowners or renters policies to get you the maximum savings possible.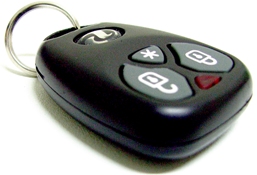 We pride ourselves on providing personal service. Our office number is our cell phone!  If we can't speak with you immediately we respond to all messages within a four hour block of time Monday - Friday 8:00am – 8:00pm and Saturday 8:00 - 2:00 pm.
We make house calls when it is convenient for you, not for us.  Does this sound too good to be true?  Call us today to experience insurance the way it was intended to be -convenient and trouble-free.
We'll take care of all the details – we can cancel your old insurance, send proof of insurance to your mortgage company or to the lien holder on your vehicles. We even set up convenient billing plans that fit your budget.

We're glad you searched car insurance Canton Ohio and found our company!

We will work hard to earn your trust…..not only when you become a customer but at every policy renewal, when we will review your coverage with you to determine whether changes are needed. 
We intend to earn your trust each and every year until you can honestly say….Lincoln Insurance Group is the only agency WE WILL EVER USE!

Call today for a friendly, free review to see if we can save you money on your car and home insurance needs.
LINCOLN INSURANCE GROUP LLC
TIM BALTZLY- AGENT
5458 FULTON RD. NW
CANTON, OHIO 44718
Cell:  330-324-1904
Fax: 234-207-2075
Email tbaltzly@lincolnig.com
Website - www.lincolnig.com

Advertising on the Internet | Local Online Advertising | Car Insurance

---
Powered by: